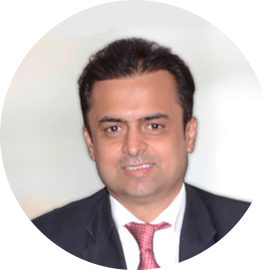 Mr Harish Jagtani
One of the most renowned and respectable expatriate businessmen in the Democratic Republic of Congo, Mr Harish Jagtani began his journey as an employee with one of the trading firms in the country and after almost 25 years of sincerity, hard work and determination, he has successfully established himself as the President of HJ Group Of Companies which include HJ Foundations, Serve Air Cargo, Modern Constructions & HJ Hospitals.
A humanitarian and philanthropist at heart since the beginning, Harish was the only person who took the risk of reaching out to the war-affected areas of Congo to make available the basic necessities for survival to places wherein people were starving due to the lack of resources and reach.
Talking about his endeavors, HJ Hospitals, a super-specialty hospital with expert staff recruited from India, Tunisia, Morocco and other nationalities has been recently established by him to serve the local population that was deprived of basic medical facilities. Today, the hospital houses super specialist surgeons, technicians, nurses, a state of the art diagnostic center, a radiology and a wellness department that covers all patient needs which were unavailable earlier.
Apart from these, Mr. Harish also founded an NGO in 2016, HJ Foundations, which works tirelessly towards providing medical facilities and aids to the underprivileged sections of the society and has done commendable work in the domain of social service and healthcare.
To make this world a better place to live not just for himself, but for several others, Mr Harish Jagtani has contributed significantly towards the betterment of lives of thousands of people if not more throughout all these years of his residence at Kinshasa, Democratic Republic of Congo.